Infrastracture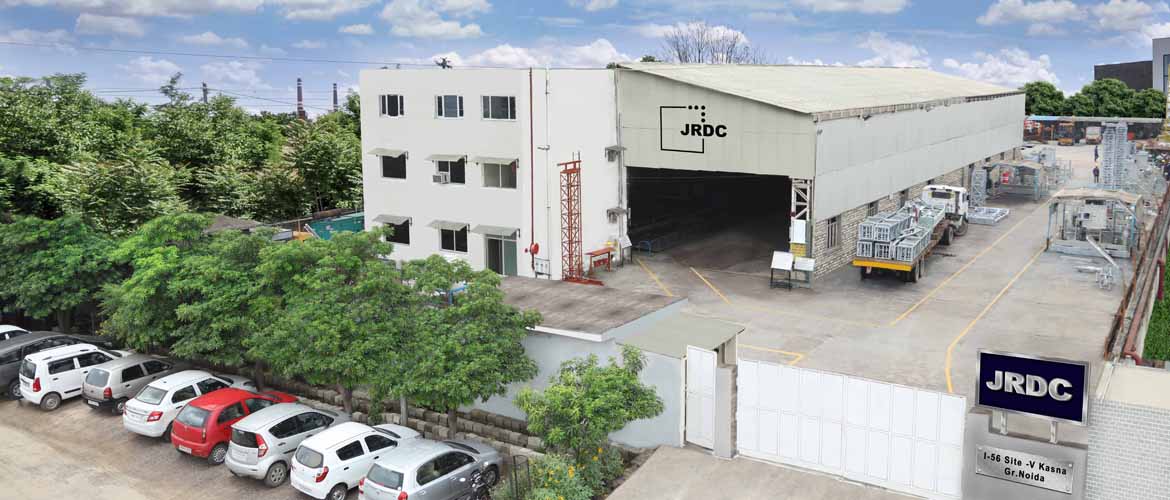 Meeting International Standards and Exceeding Expectations in Quality…
JRDC, with its corporate headquarters in New Delhi, hosts a world class infrastructure to support global delivery operations. Our infrastructure, which primarily consists of people, processes, and technology, is built with the goal to provide high quality, cost efficient, and innovative portable telecommunication towers.
MANUFACTURING FACILITY
JRDC is equipped with the latest infrastructure, advanced design software and cutting-edge manufacturing technologies for producing Telescopic Towers and Special Structures. With threestate-of-the-art manufacturing plants in Greater Noida and Gujarat, we boast an average production of 400 towers a year.
Greater Noida, Uttar Pradesh
The major manufacturing plant of JRDC is spread across 6,000 square meters in Greater Noida and is equipped with cutting-edge technologies.
Ecotech, Greater Noida, Uttar Pradesh
Situated in close vicinity to our major manufacturing facility our highly advanced Ecotech manufacturing facility is spread across 9,000 square meters.
Ankleshwar, Gujarat
Boasting top-of-the-line infrastructure and high-end machinery, our Gujarat plant is spread across an area of 4,600 square meters.
PEOPLE
The people who make JRDC thrive are globally like-minded professionals who inspire breakthrough solutions and deliver tangible impacts. Our knowledgeable project teams are a multi-skilled group, ranging from experienced engineers to innovative designers, giving us the familiarity to understand the subtleties of your project. Adhering to the best industry practices and standards, each individual at JRDC work together to achieve utmost customer satisfaction.